Tech
Explained: Why RBI's new rules are bad news for 'buy now, pay later' customers, prepaid wallets and more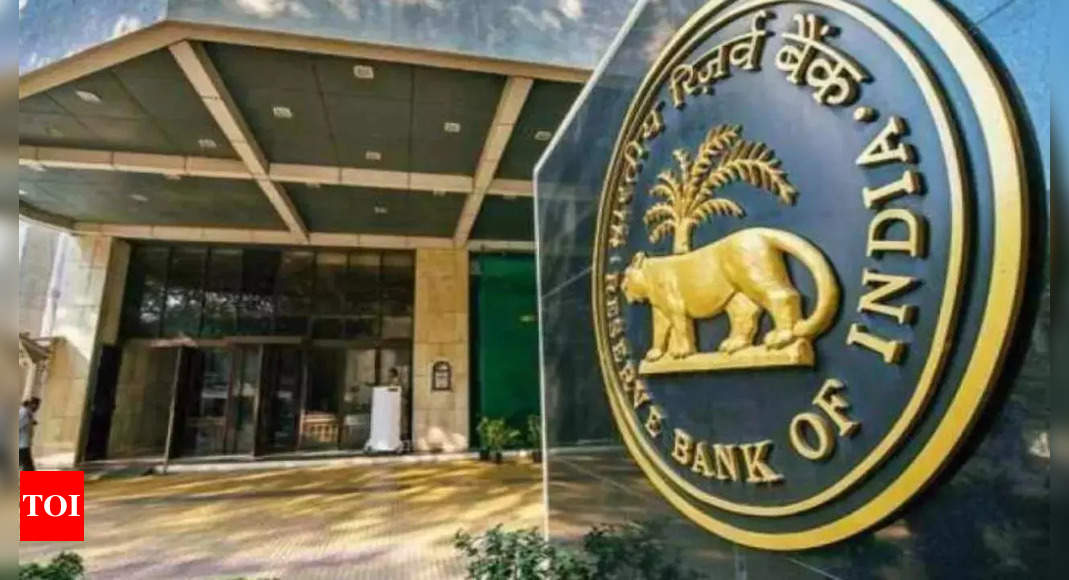 On Monday, 20 June, the Reserve Bank of India issued a notification forbidding operating non-bank institutions or fintech companies, including many of the 'buy now, pay later' services, from loading credit lines onto Prepaid Payment Instruments (PPI) such as wallets and prepaid cards.
The notification reads, "All Authorised Non-bank Prepaid Payment Instrument (PPI) Issuers" the central bank said, "The PPI-MD does not permit loading of PPIs from credit lines. Such practice, if followed, should be stopped immediately. Any non-compliance in this regard may attract penal action under provisions contained in the Payment and Settlement Systems Act, 2007."
The PPI-MD in this notification from the RBI refers to the Master Direction on Prepaid Payment Instruments. As per the PPI-MD issued by the RBI, PPIs, including prepaid wallets and cards, are only allowed to be loaded with cash, debit card, credit card and bank account. Also, one PPI can be debited to another PPI and other payment instruments issued by an institution in India regulated by the central bank. The master direction further directs that the amount should be in Indian Rupees.
What is Prepaid Payment Instrument or PPI?
The PPIs or Prepaid Payment Instruments here are your wallet apps like PayTm, Google Pay, PhonePe, Freecharge and others. The RBI defines Prepaid Payment Instruments (PPI) as "instruments that facilitate the purchase of goods and services, the conduct of financial services, enable remittance facilities, etc., against the value stored therein." So, it can be either a payment wallet, prepaid card, or voucher.
You can load money in these wallets from your debit card, credit card or bank account using UPI. You can also transfer money from one wallet to another. However, loading it with a line of credit taken from any NBFC is not allowed, and some apps were allowing such transactions. Especially wallet-linked "buy now, pay later" services, neobanks, and a few more fintech companies were using the line of credit from banks and NBFCs to load up wallets and cards, violating the PPI-MD from the central bank. According to a note by Macquarie Capital Securities as reported by The Economic Times, it did not go well with the regulators; hence a new notification was issued to stop these PPI license holders from exploiting rules.
What is an NBFC?
NBFC stands for Non-Bank Financial Corporations, and they are usually associated with lending and investment businesses.
What is the line of credit?
A line of credit is a maximum borrowing limit set by the bank, allowing customers to borrow whenever or wherever they want until they exhaust the limit. You can consider it a lump-sum loan you have taken but only need to pay the amount you have used.
What these fintech companies were doing wrong?
Some fintech companies in India partnered with banks and NBFCs to offer customers credit in the form of either a prepaid card or a wallet. So, these companies were taking lines of credit from banks or NBFCs in the customers' names. Also, a company with a PPI license cannot offer credit, so these companies were violating RBI's PPI-MD.
Why did RBI release this new notification?
As mentioned, these buy now, pay later services do not follow a strict KYC check on customers applying for the loan. All a user is required to do a minimum KYC with their PAN card and Aadhaar card to get the loan, and a credit will be loaded onto their prepaid wallet.
Meanwhile, a proper KYC is done while applying for a loan or credit. The banks and credit card companies check customers' bank statements, identification documents and a lot of other checks before handing over the amount. So, in the case of buy now, pay later services, the rate of defaulters could be much higher because of no proper checks.
Furthermore, these apps or services are reportedly not good with credit reporting, which could create a problem for customers looking out for a loan or banks offering the loan.
If a buy now, pay later service does not report a default, then the other banks or credit card companies would not get to know about the customer's real credit history, often leading companies to sanction the loan, in turn overburdening the customer. Also, these companies do not report positive payments, which leads to a reduction in credit scores, misrepresenting their lending capability.
What happens to non-bank PPIs now?
Companies like Mobikwik, Slice, PayTm, LazyPay and many other postpaid services were offering credit to users in loading prepaid cards or wallets from credit lines issued by NBFCs. It is yet to be seen how these companies will tackle the new rules and how they will justify their business model to the regulators. A report by The Economic Times states that companies will be seeking clarity on the "applicability of the rules on bank-led wallets, treatment of customers already live with these products, and tweaks in present business models to continue on-boarding customers."
Meanwhile, neobanks offering credit lines such as Jupiter might not come under scrutiny as the transactions are made directly through the company's escrow account in the partner bank. Also, fintech companies such as OneCard and UniCard might not get impacted by the rules as they have partnered directly with banks.
What should customers do?
First, check if the company or app you are availing the service from is a licensed lender and does not hold a PPI license. Also, go through all the terms and conditions and research the company before accepting the loan. These loans are allegedly being marketed as no cost or zero interest credit. However, there is an internal interest rate on the amount you are borrowing so make sure that the company is disclosing that in the agreement.
FOLLOW US ON SOCIAL MEDIA
FacebookTwitterInstagramKOO APPYOUTUBE