Top Stories
Need to work together for a crime-free border, India tells Bangladesh | India News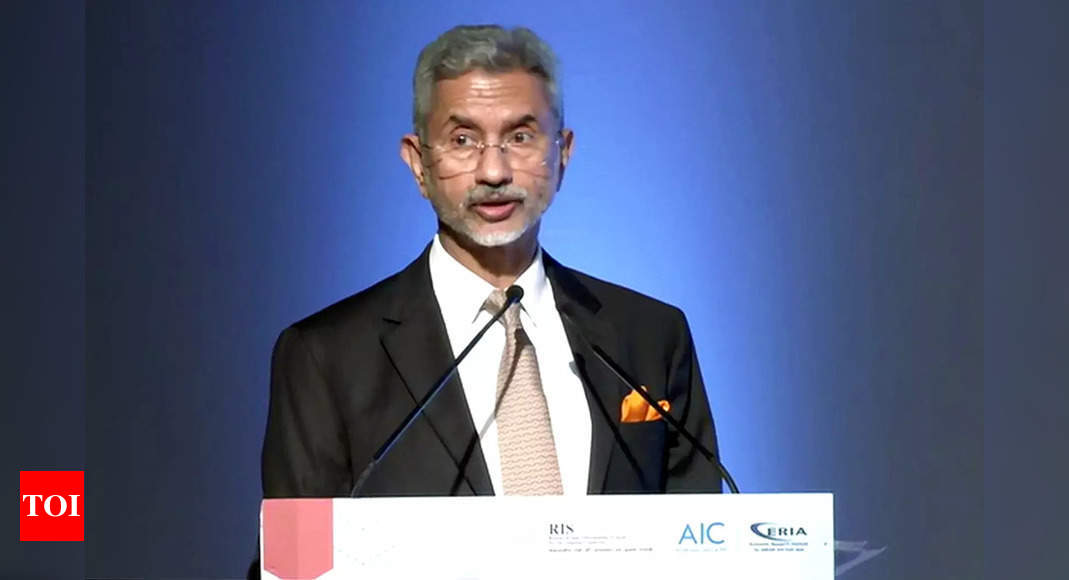 NEW DELHI: Better management of India's long border with
Bangladesh
is a key priority and the two countries must continue to work together to make sure that the border remains crime-free, said foreign minister S Jaishankar after a meeting with his counterpart A K Abdul Momen.
After co-chairing the 7th round of Joint Consultative Commission, Jaishankar said the Border Guarding Forces remain committed to combating trans-border crimes. Bangladesh also sought India's support for early repatriation of Rohingya refugees to Myanmar.
More than a million refugees are living in camps in Bangladesh's Cox's Bazaar area, close to the border with Myanmar. Dhaka is also worried about an influx of Rohingyas from India. About 1,000 of them are based in the camps in Cox's Bazar.
"Both sides reiterated the importance of safe, speedy and sustainable return of the forcibly displaced persons from the Rakhine State of Myanmar, currently being sheltered by Bangladesh," said the Indian government in a statement.
This was the first in-person JCC meeting convened since the onset of Covid-19 pandemic. Jaishankar conveyed India's support and solidarity at the unprecedented flooding in northern Bangladesh. "We are now sharing flood management data for an extended period. I would like to take the opportunity to convey that if in any concrete way, we can be of assistance to you in the management of flood and relief efforts, we would be very glad to be supportive. It would be in keeping with our relationship," he said. Jaishankar said the two countries are looking at subregional cooperation in power, especially, hydropower. "We are both the largest producer and consumer of energy in the region. And we would be very happy to work with Bangladesh to structure a progressive partnership in the areas of production, transmission and trade," he said.
According to the joint statement, two ministers agreed to work closely together to further deepen and strengthen cooperation in the areas of common rivers and water resources management, IT and cybersecurity, renewable energy, agriculture and food security, sustainable trade, climate change and disaster management. "The ministers expressed satisfaction that despite challenges posed by the Covid-19, both countries have worked closer than ever before in every sector…, it said.