Top Stories
Two LeT terrorists, including killer of bank manager, slain in Shopian encounter: Police | India News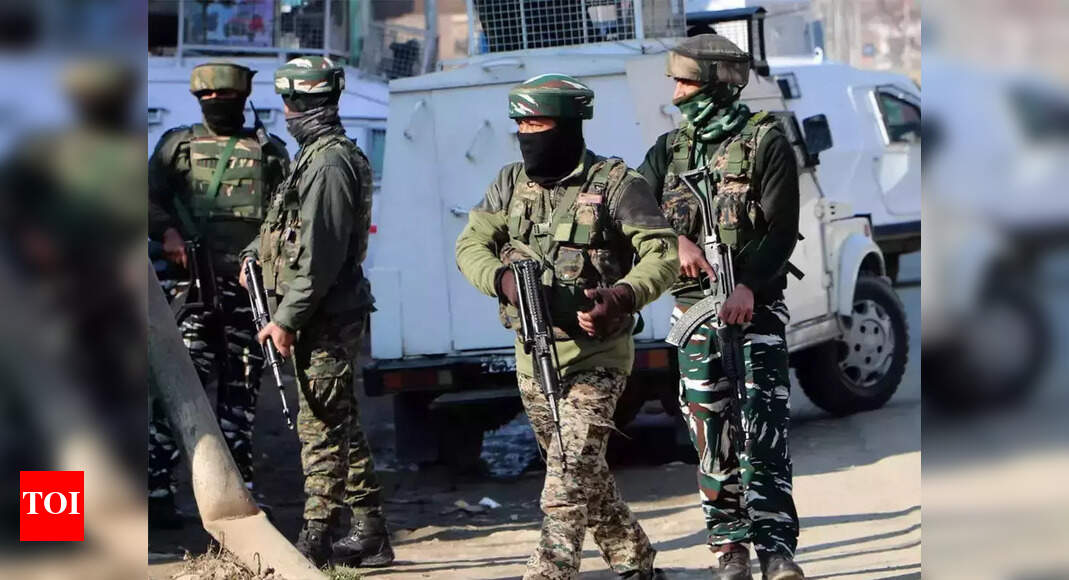 SRINAGAR: Security forces eliminated two Lashkar-e-Taiba terrorists, including the killer of bank manager
Vijay Kumar
, in south Kashmir's Shopian District on Wednesday, while the terrorist responsible for shooting schoolteacher Rajni Bala dead in front of the gates of her school was believed to be trapped in an encounter in
Mishipora
area of Kulgam that was still on when reports last came in. The Mishipora encounter had started Tuesday evening.
In
Anantnag
's Bijbehara town, terrorists threw a grenade at a police vehicle, injuring a policeman, an official said, adding that the area had been cordoned off to apprehend the attackers.
In Shopian, acting on specific information about the presence of terrorists in the Kanji Ullar village area, a joint cordon-and-search operation was launched by the police,
Army
(34 RR) and CRPF (178 Bn),
IGP
(Kashmir) Vijay Kumar said, adding that security personnel were fired upon when they approached the spot where the terrorists were hiding, leading to an encounter in which two terrorists were killed.
The terrorists slain in Shopian were identified as
Jan Mohammed Lone of
Braripora, Shopian, and
Tufail Nazir Ganie
of Ramnagri, Shopian. The IGP said Lone had been involved in the killing of the bank manager in Kulgam on June 2. He added that Lone had been an OGW for LeT district commander Adil Ramzan and that he had killed the bank manager on the LeT commander's directions. "After this, he became an active terrorist. We have been tracking him since then," the IGP said.
According to police records, Lone and Ganie were linked to LeT and had been involved in several terrorist acts, including attacks on police and special forces personnel and on civilians.
Tufail
Nazir Ganie
had earlier escaped from two encounters — in Kulgam's
Chaki Samad
area on April 9 and in Khur-Batpora area of Kulgam on April 11, the IGP said.
Incriminating material, arms and ammunition, including an AK-47 assault rifle and a pistol, were recovered from the encounter site.